A specialist and passionate approach to organise your outdoor activities in Luxembourg
Personal development in a fun & natural environment
We tend to spend an ever-increasing amount of time in front of screens and live at a hectic pace. Because of this stressful and often unhealthy development, we invite you to refocus on what is truly important, and to discover outdoor activities that are beneficial on all levels. All the activities we offer a mix of pedagogy and fun: our participants, can learn to better respect themselves and others while becoming aware of their environment and biodiversity. Through unusual practices, we allow everyone to surpass their limits and become the best version of themselves.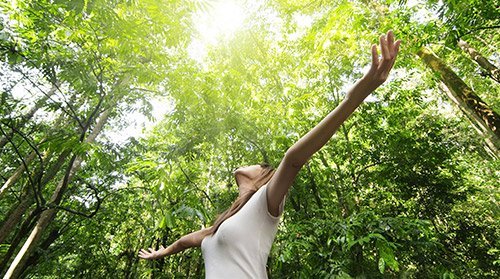 Explore nature, surpass yourself and increase your team's motivation tenfold!
Our outdoor activities are open to everyone, from 3 to 99 years old. We know how to adapt the program of each trip to the group we are working with, so that it is as enriching and stimulating as possible.
We propose discoveries in the countryside, without leaving Luxembourg, often close to your place of life, work or education. The goal: to allow the group to refocus on the basics, but also to collaborate outside the usual frameworks. All this without forgetting to challenge themselves, to surpass themselves – and to practice a physical and intellectual activity at the same time.
In addition to offering team-building activities for team motivation and outdoor activities for all audiences (children, individuals, etc.), we also offer outdoor training. These outdoor training programs are designed specifically for supervisors and teachers, so that they can use the benefits of nature and help children make progress, get along better with each other and develop their concentration and imagination.
Bringing together leisure and personal development with outdoor activities
The outdoor activities we organise are not just about having fun or becoming the best version of yourself… They are all about fulfilling these two perfectly compatible goals at the same time!
Geocaching with your family for example, as fun as it is, is an opportunity to learn about nature and local heritage, to improve your orientation skills and to cooperate. The construction of a raft as a group might be destabilising at first during a company team-building, but ultimately it increases the team motivation by helping to establish a positive and productive communication between colleagues.
In the end, no matter what leisure activity is being undertaken, the participants always have fun… And they are always learning, whether it is a specific know-how or interpersonal skills!
Outsource the organisation of outdoor activities to a professional
reparing an outdoor activity in Luxembourg is not always easy: after having identified the place, you have to invest further time in order to plan the daily sequence, the highlights and the specific activity. Especially if you don't have the necessarily time, the energy and/or the qualifications for this it is important that you have the possibility to rely on a professional.
NBE is a specialist in personal development through outdoor activities. Our services range from planning outdoor programs to working specific topics (verbalizing conflicts, improving confidence, etc.) through outdoor training. Tell us your needs and we will give you a personalised response.
Qualifications
Master of Arts – Adventure and experiential education (Philipps University of Marburg)
Bachelor of Arts – Sports, outdoor activities and expressive movement (German Sports University Cologne)
Wilderness instructor (Wildnis a.s.b.l.)
High Ropes Course and Indoor Climbing Instructor and Rescuer (ERCA & ENEPS)
Canu, Kayak and Stand-Up Paddling Instructor (ENEPS)
Mountainbike- & Tandemmountainbike Instructor (ENEPS)
Archery Instructor (ENEPS)
A one-stop shop for all your outdoor activities: NBE is your partner in Luxembourg